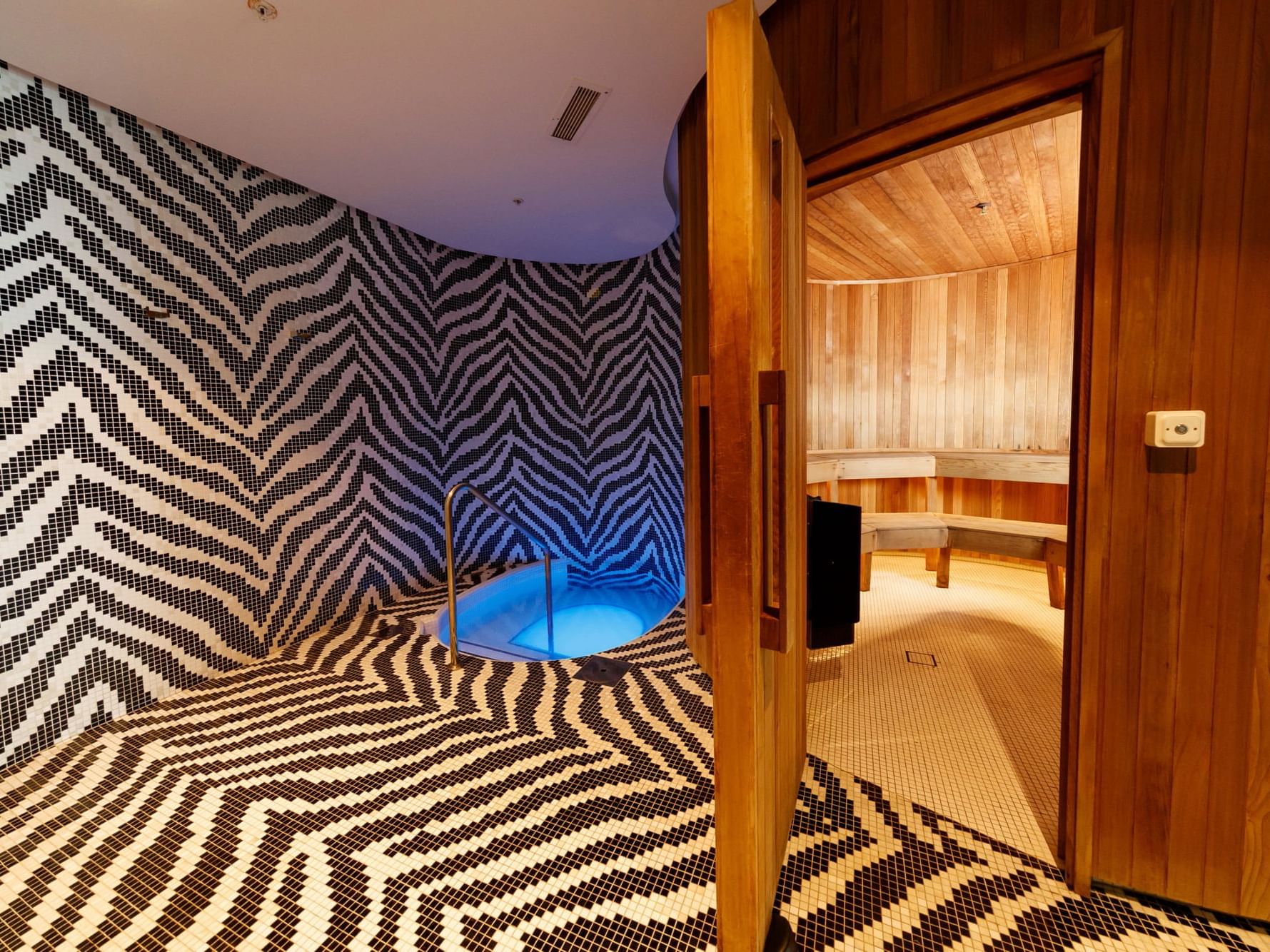 Take a moment to unwind inside our heat therapy hub
Just a step inside from the rooftop pool deck, unlock a new sense of wellness at our sauna and steam rooms. Reap countless health benefits in either the wet or dry setting as you simply sit back and relax.
Immerse yourself into the cold therapy plunge pool alongside to experience the full sensation.
Room Hours: 6:00am - 10:00pm