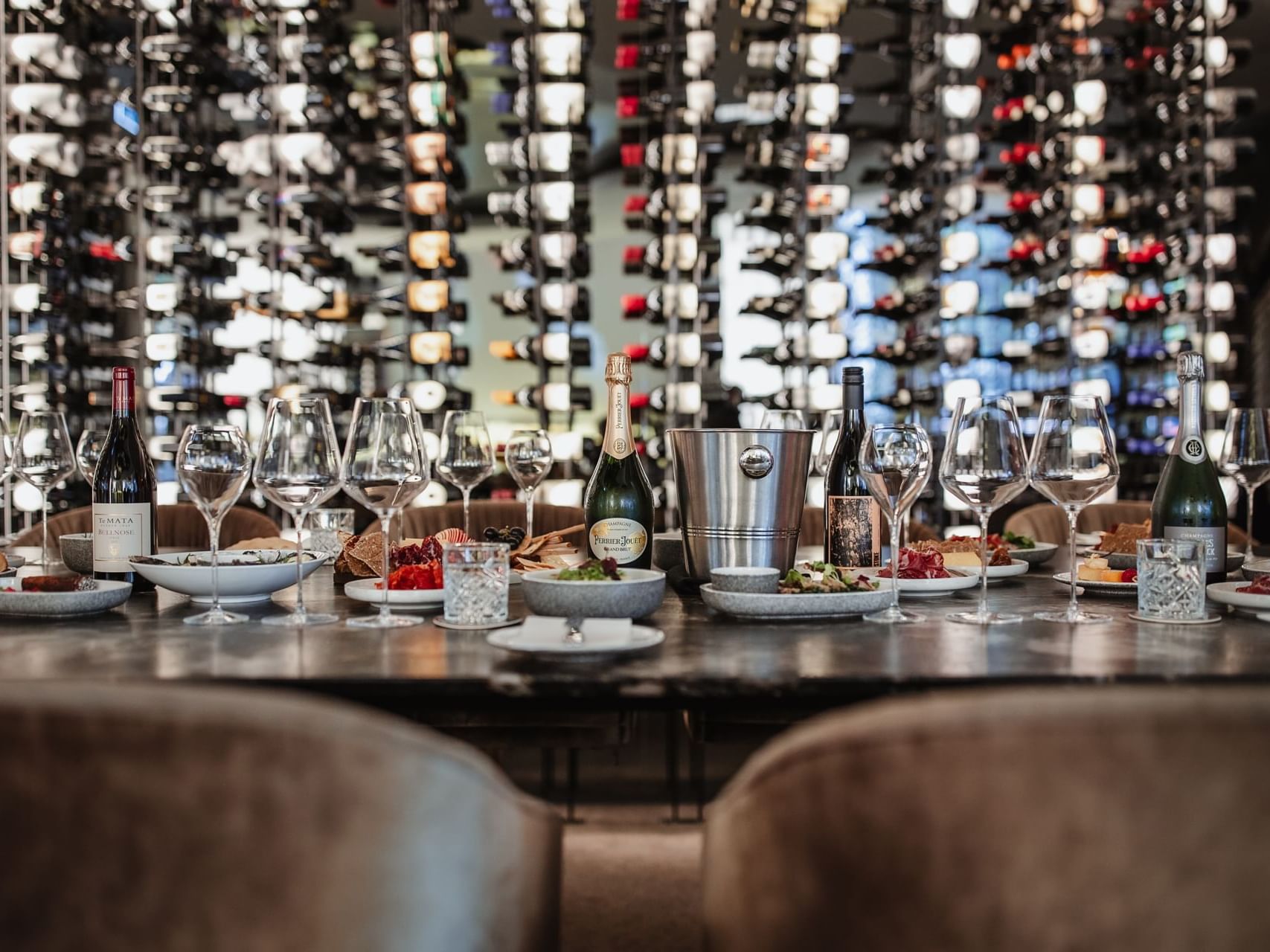 Immerse yourself in a journey of exquisite flavours and discover the art of wine tasting like never before.
Available daily between 12pm - 4pm | 65.0 pp
Indulge in a selection of four carefully curated wines, each thoughtfully chosen to match your personal preferences, for $65 per person. Elevate your experience with either a glass of Champagne or a fifth wine, featuring a delightful dessert or port wine for $10 per person.
Our expert sommelier will guide you through the tasting, sharing their wealth of knowledge and passion for wine. To complement the wines, we provide four delectable small bites, designed to encompass the full spectrum of taste: salty, bitter, sour, and sweet. Each pairing creates a truly harmonious experience for your palate.
The Sommelier Experience is designed for groups of up to 12 people, ensuring an intimate and personalised setting. For larger bookings, please contact us.
Conveniently make your booking below for groups of up to 12 people.
Credit card authorisation is required, 25% for no-shows. Cancellations allowed up to 24 hours prior.