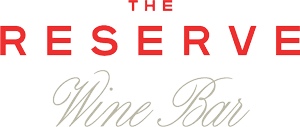 Welcome to The Reserve Wine Bar, the ultimate destination for wine enthusiasts and connoisseurs. Located on the lobby level, our wine bar not only offers an exquisite selection of wines but also serves as the home for our renowned online wine store, The Reserve Cellar.
Step into a world of vinous delights as you explore our extensive collection of over 3,000 wines by the bottle. From classic vintages to hidden gems, we have curated a diverse and carefully selected range that will captivate your palate. Our sommeliers are always on hand to assist you with personalised recommendations, ensuring a memorable wine experience.
Immerse yourself in the art of wine tasting as you indulge in our Coravin system, which allows us to serve at least 50 wines by the glass. This innovative technology preserves the integrity of each bottle, giving you the opportunity to savour a variety of wines without committing to a full bottle. With our rotating Enomatic wine serving systems, you can discover different wine producers and even explore magnums.
The Reserve Wine Bar embraces a unique concept where you can enjoy a glass of wine from our list or taste a wine before conveniently purchasing to take home or to have delivered via online.
Whether you're looking to expand your personal collection or find the perfect gift for a fellow wine enthusiast, our seamless integration of in-bar and online retail offers unparalleled convenience.
Enhancing your wine tasting experience is our live jazz entertainment, enchanting you every Friday and Saturday night from 6:30pm till 10pm.
Join us at The Reserve Wine Bar, where passion, expertise, and a dedication to the art of wine converge. Uncover new flavours, expand your knowledge, and create lasting memories in an ambiance that celebrates the timeless allure of wine.
Open
Sunday to Tuesday from 10:30am - 9pm
Wednesday to Thursday from 10:30am - 10:30pm
Friday to Saturday 10:30am - Late
Bookings recommended and highly encouraged on weekends
Holiday Opening Hours
Christmas Day | Closed
Boxing Day | Closed
New Year's Eve | 10am - 9pm
New Year's Day | Closed

Wheelchair Accessible

Parking*