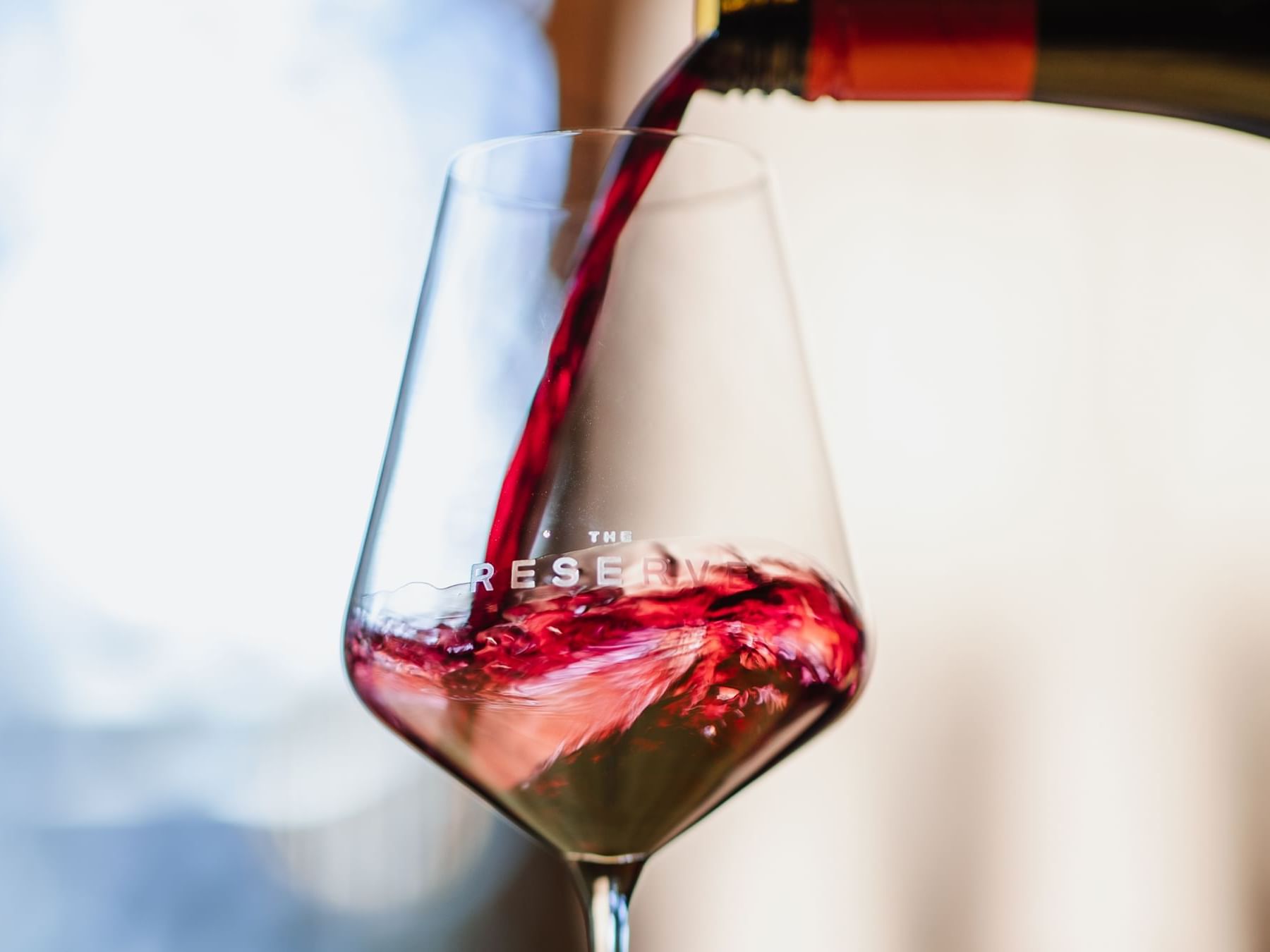 Join us every Saturday afternoon for our complimentary wine tastings hosted by the Reserve Cellar.
Discover new flavours, mingle with fellow wine enthusiasts, and elevate your wine knowledge every Saturday from 2pm to 4pm at the Reserve Wine Bar.
No reservations are required, simply walk in, and indulge your senses with a selection of fine wines rotating weekly.
What better way to spend your Saturday afternoon.
2 December
Cool Climate Shiraz
Hosted by The Reserve Cellar
Join us this Saturday and find out why wine enthusiasts appreciate cool climate Shiraz for its vibrant acidity, elegance, and the expression of more restrained fruit flavours compared to its warmer climate counterparts.
2021 Stoke Shiraz
2021 Levantine Hill 'Levant' Shiraz
2019 Savaterre Shiraz
2018 Yarra Yering 'Underhill' Shira
---
9 December
Riesling - The Regional Differences
Hosted by The Reserve Cellar
Experience the allure of Riesling, celebrated for its vibrant acidity and nuanced fruit expressions, and join us on December 9th to explore the distinctive influences of various climates and cultural factors on four diverse Rieslings, discovering how each contributes to the unique taste and outcome of these exceptional wines.
2022 Grosset Springvale Riesling
2021 Julian Haart Riesling Trocken
2016 Frankland Estate Poison Hill Riesling
2020 Domaine Schlumberger 'Kitterle' Grand Cru Rieslin
---
16 December
Giant Steps - Yarra Valley
Hosted by The Reserve Cellar
Indulge in our upcoming Giant Steps wine tasting, where passion meets perfection in every sip. Explore the unparalleled personalities of their Pinot Noir, Rose and Chardonnay, meticulously crafted to showcase the unique and irreplaceable attributes of Yarra Valley's most sought-after vineyards. From the complex and perfumed to the confident and structured, their wines invite you to savour the distinctive characteristics of each variety, vineyard, and vintage.
2022 Giant Steps Rose
2022 Giant Steps 'Sexton Vineyard' Chardonnay
2022 Giant Steps Pinot Noir
2022 Giant Steps 'Primavera Vineyard' Pinot Noir
2022 Giant Steps 'Applejack Vineyard' Pinot Noir