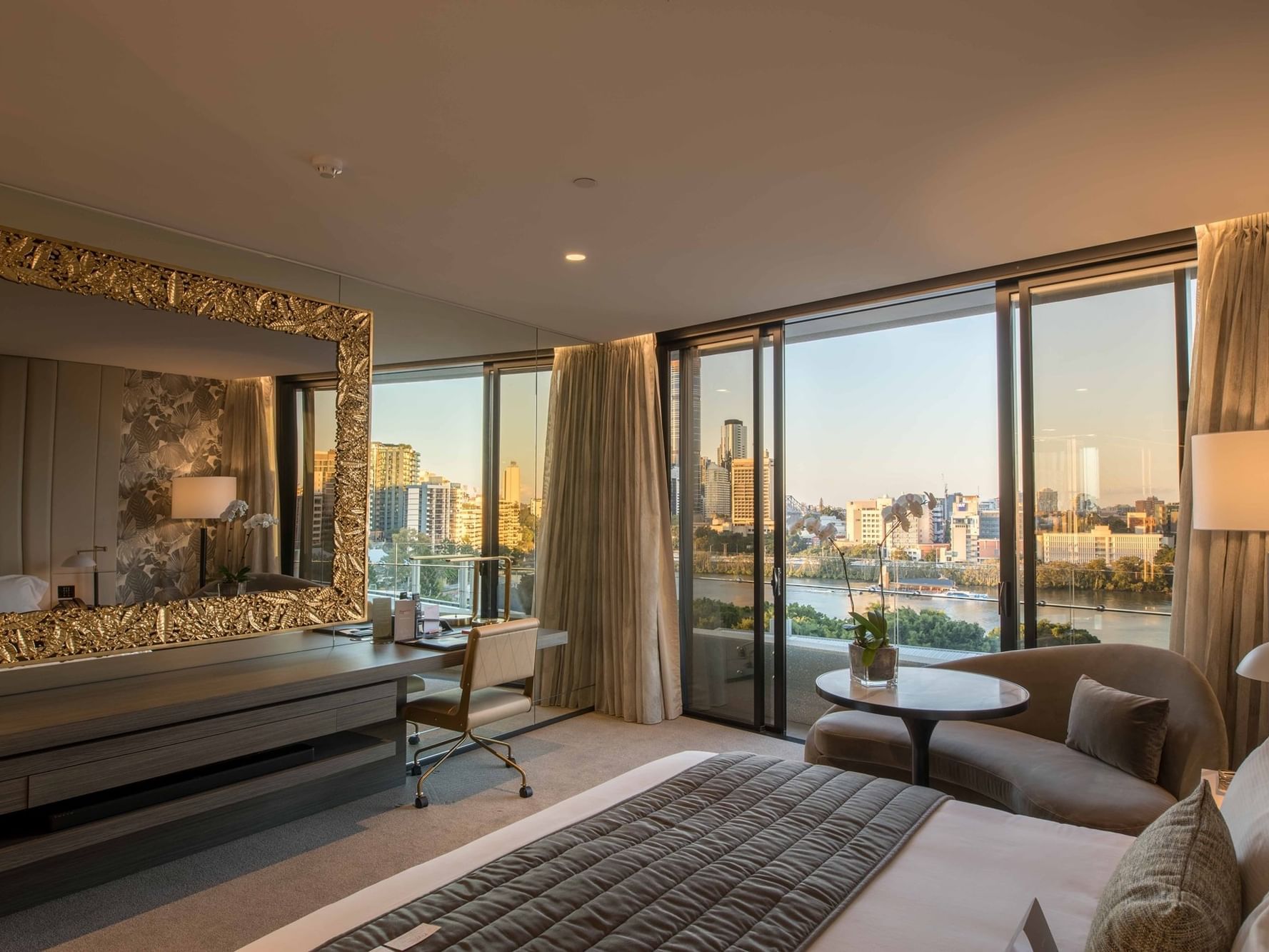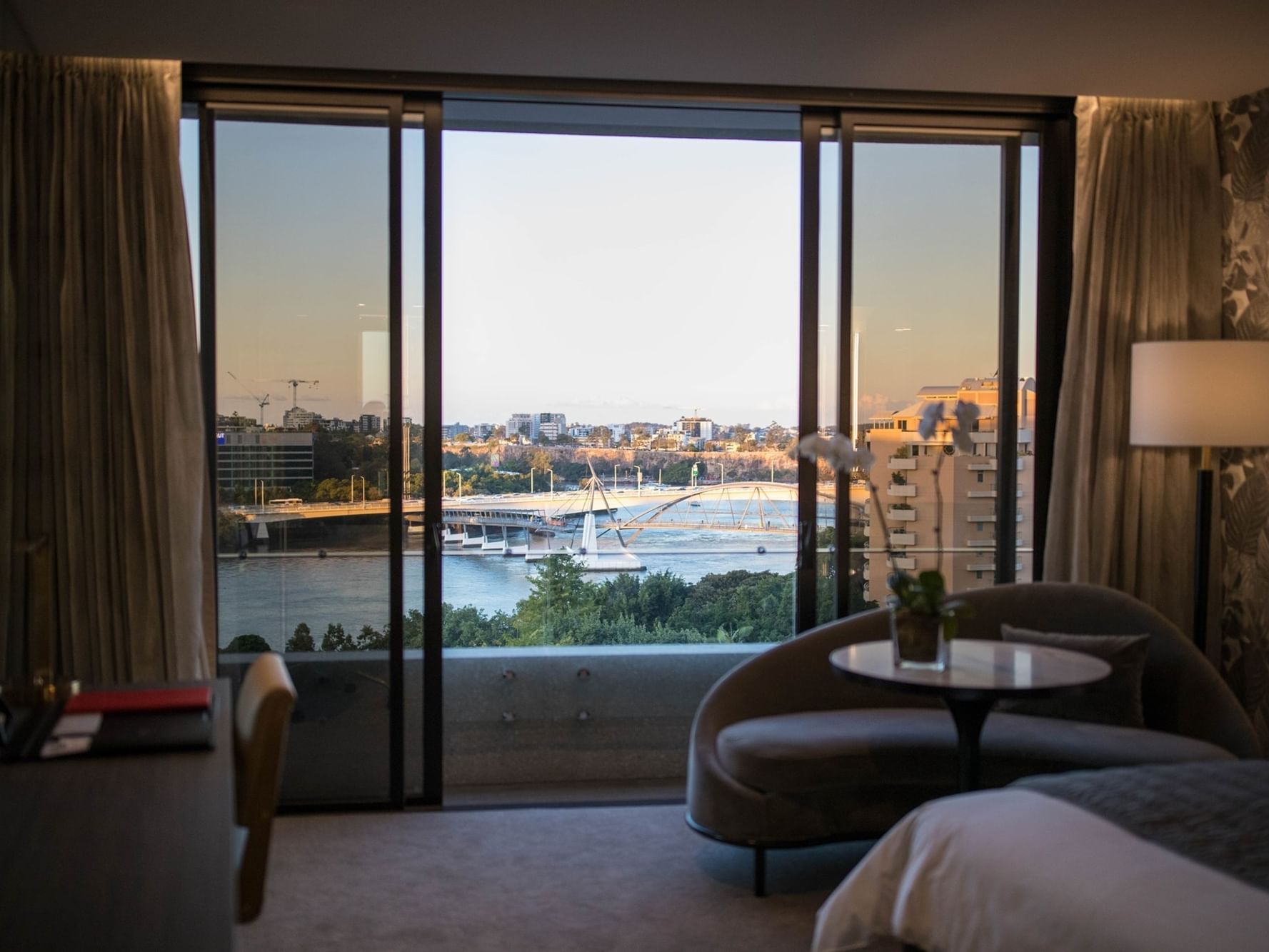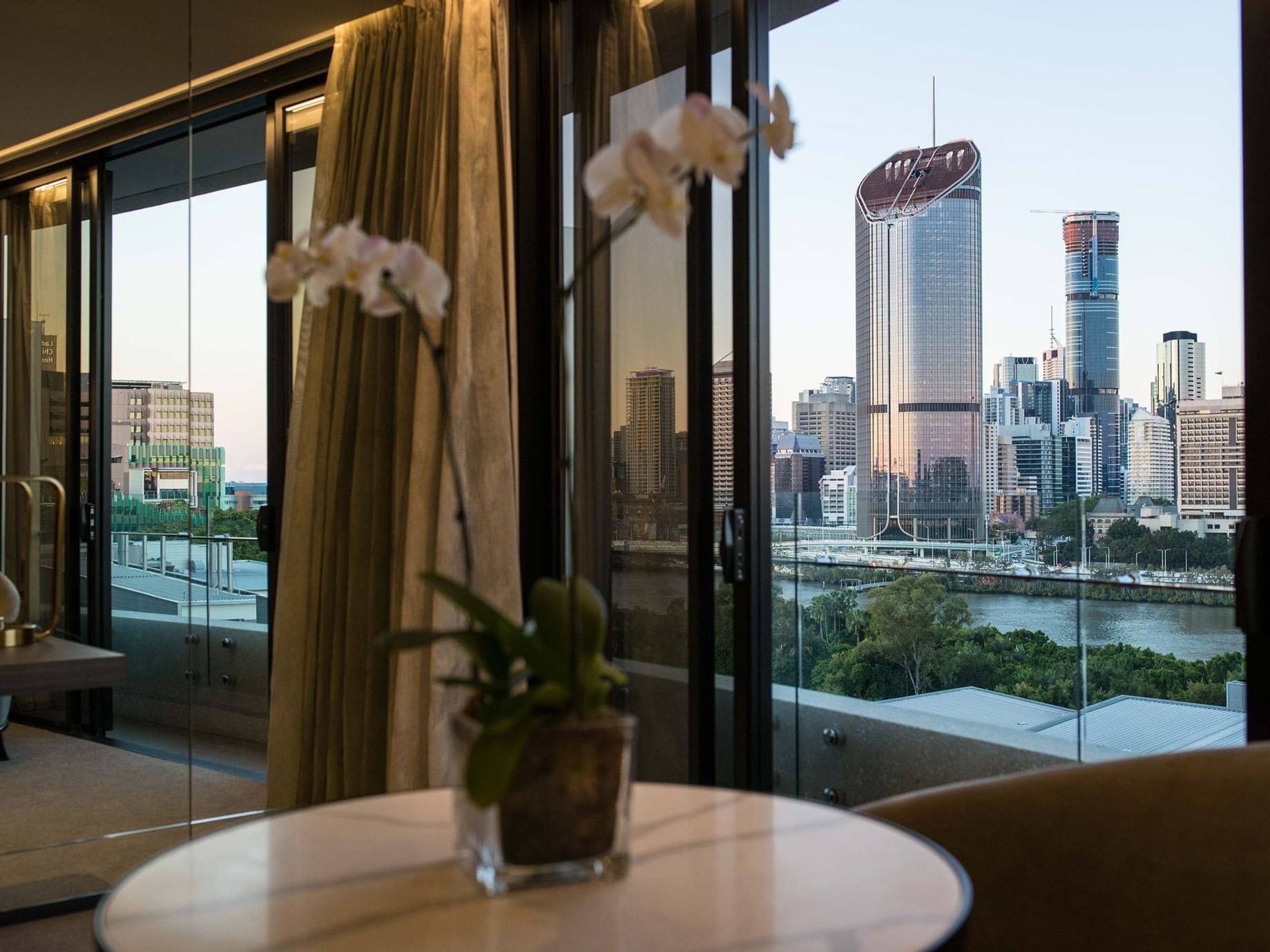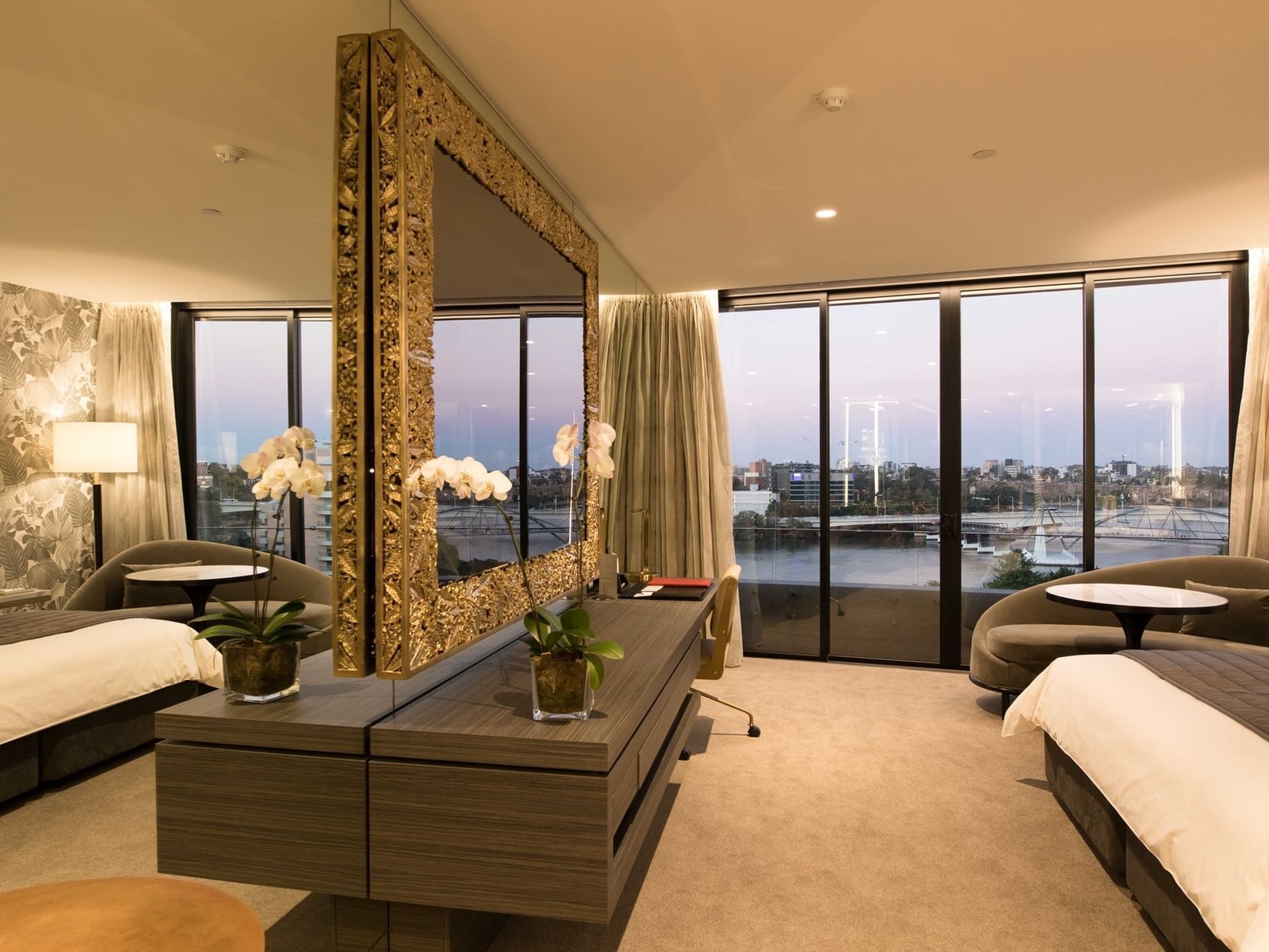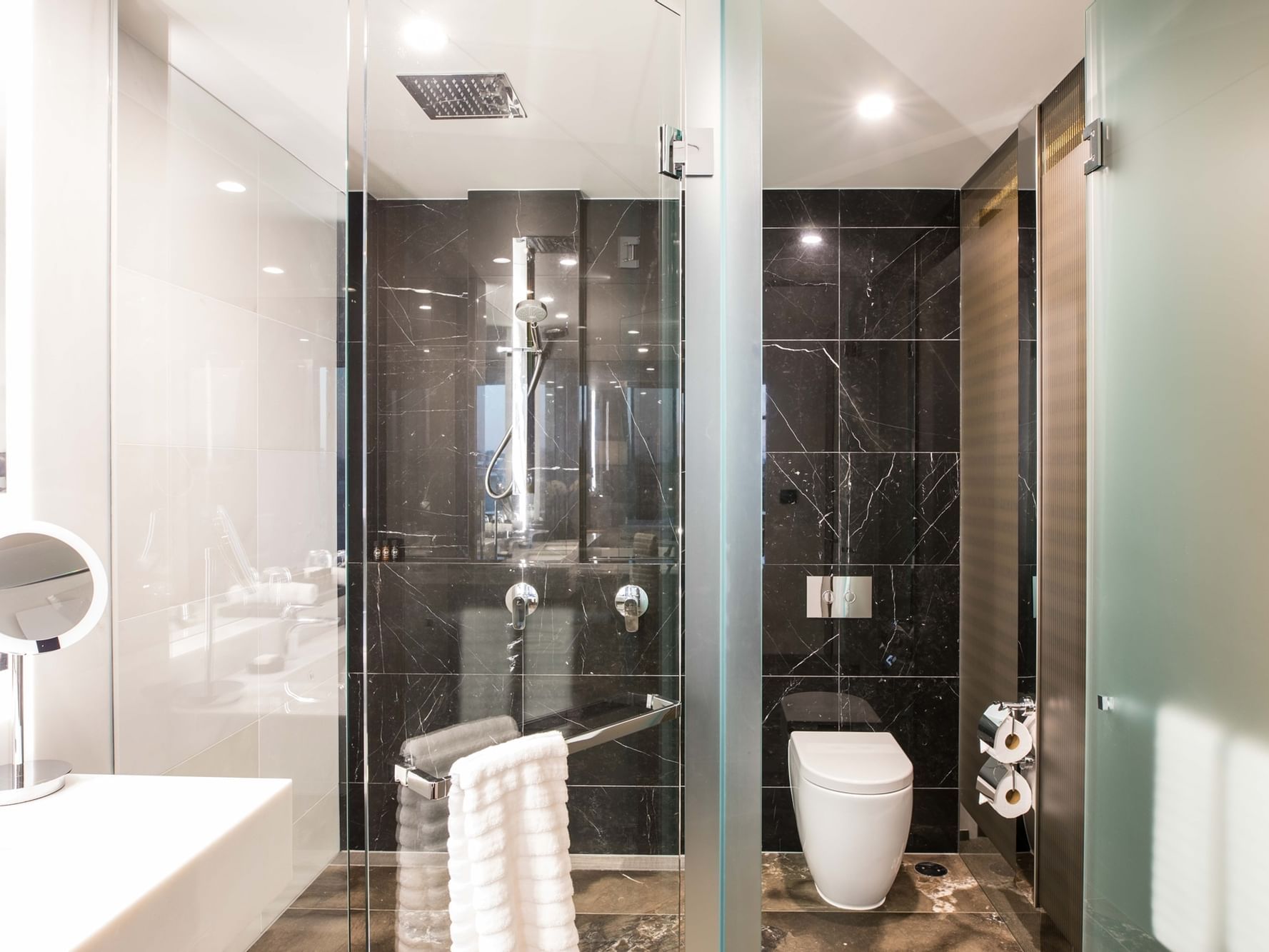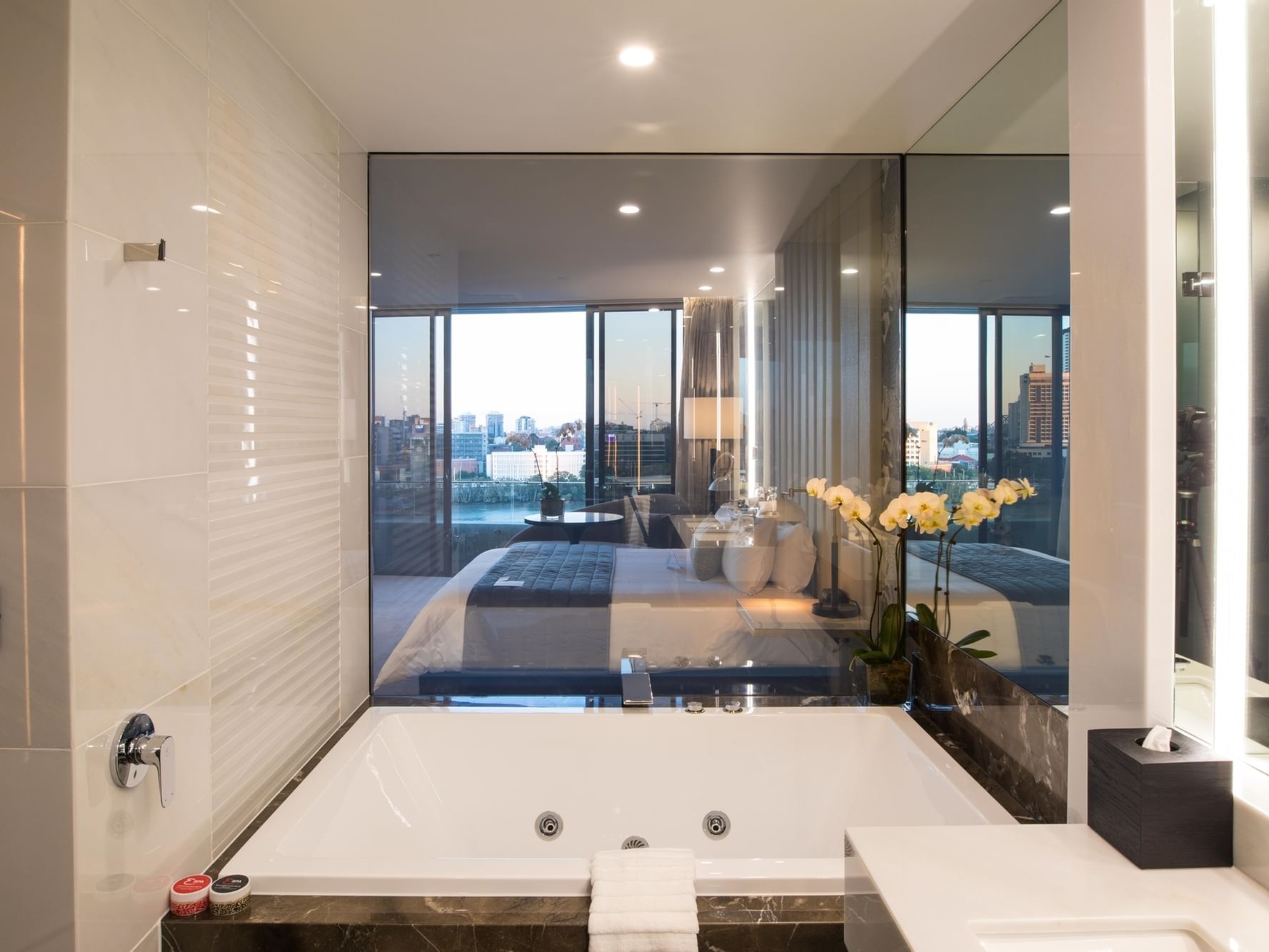 River City Suites feature magnificent views over South Bank Parklands and the Brisbane River to the city which can be enjoyed from a private, open air balconette.
Following on from the Vista Suite is the River City Suites highlight spectacular views over South Bank Parklands, the Brisbane River and Brisbane City skyline which can be enjoyed from a private, open air Juliette balcony.
Furnishings are of exquisite quality, including a Sealy Knightsbridge Ultra Plush mattress (available in twin or king bed configuration), Bose sound system, 55inch mirrored television which sits encased in an ornate bronzed frame, a hand-crafted bronze bar featuring an exceptional Eurocave wine fridge, bespoke door handles depicting the Emporium E, minibar with locally sourced delicacies, spacious silk wardrobes, latest in-room automation including a welcome screen, plush lounges and a desk.
The ensuite combines the perfect combination of luxury and thoughtful design, featuring privacy switch glass, white marble double vanities, glass-enclosed monsoon shower, separate toilet compartment and premium bathing amenities. With a slightly elevated ensuite, the River City King Suite includes a deluxe spa bath complimented by E-spa Bath Salts in Vanilla and Frangipani, the perfect finishing touch to a guests stay.
Casual valet parking is available at a fee of $50.00 per car per day. Additional paid parking is available in the area.
Please note our Maserati chauffeur service is not available with this room type.